Diana Donahoe and Julie Ross have been members of the faculty at Georgetown University Law Center for more than two decades, holding the titles of Professor of Law, Legal Practice and Professor of Law, Legal Practice Emeritus, respectively.
Diana R. Donahoe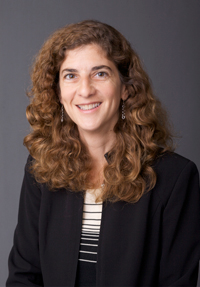 Professor Donahoe earned her B.A. at Williams College and her J.D. and L.L.M. at Georgetown University Law Center. After finishing law school, Professor Donahoe served as a law clerk for Judge George H. Revercomb of the U.S. District Court for the District of Columbia. After her clerkship, she was a Prettyman Fellow in the Georgetown Criminal Justice Clinic, where she represented criminal defendants and supervised law students in court.
Professor Donahoe is the former Director and Chair of Legal Research and Writing at Georgetown, where she has been teaching since 1993. Her courses have included Legal Research and Writing, Legal Practice, Advanced Legal Writing in Practice, Applied Legal Composition, and Legal Discourse.
In 2008, Professor Donahoe was awarded the Georgetown Frank Flegal Award for Excellence in Teaching.
Professor Donahoe is the author and creator of TeachingLaw.com, an interactive, online case book that is used across the country in legal research and writing courses to more actively engage students in the classroom and to provide innovative teachers with a platform for teaching digital-age students.
In addition to TeachingLaw.com, Diana has authored several articles on the pedagogy of using technology to teach as well as articles on Legal Research & Writing and Criminal Law. Some of her pedagogy publications include:  "Skilled E-Scholars Click Their Way Up"; "Researching Beyond the Books"; and "TeachingLaw.com: Bridging the Digital Divide Between Professors and Students."  Her Fourth Amendment articles include: "Not So Great Expectations: Implicit Racial Bias in the Supreme Court's Consent to Search Doctrine"; "Fourth Amendment 'Cheeks' and Balances"; "Strip Searches in Schools: Addressing the Undressing of Students and Redressing the Fourth Amendment Violations"; and "'Could Have,' 'Would Have,' What the Supreme Court Should Have Done in Whren v. United States." 
Julie L. Ross
Professor Ross earned her B.A. at Hamilton College and her J.D. at Harvard Law School.  Before attending law school, Professor Ross served as Assistant Director of Admissions at Flagler College in Florida.  She was a law clerk to the Honorable H. Lee Sarokin, U.S. District Judge for the District of New Jersey.
Following her clerkship, Professor Ross practiced law at the law firm of Gipson Hoffman & Pancione, Los Angeles, where she was a shareholder and member of the firm's management committee. Her civil trial practice included copyright, trademark, defamation, breach of contract, and shareholder derivative actions, with experience in all aspects of civil litigation, including pleadings, discovery, motions practice, trial, ADR, and appeals. While at Gipson Hoffman, she wrote a successful Petition for Certiorari and brief on the merits in the U.S. Supreme Court in Fogerty v. Fantasy, a copyright dispute.
Prof. Ross is currently an Emeritus Professor of Law, Legal Practice, at Georgetown. She was a member of the full-time faculty at Georgetown from 1998 to 2021, serving at various times as the Coordinator of the Upper-Level Writing Program and Chair of Legal Research and Writing at Georgetown, both rotating positions. She also chaired the Judicial Clerkship and Teaching Committees and served on the ABA Reading Committee for the nominations of three Supreme Court Justices.  Her courses included Legal Practice, Legal Writing Seminar:  Theory and Practice for Law Fellows; Music Law Seminar:  Changing Landscapes in the Music Industry and the Law that Governs It; Advanced Legal Writing Workshop; Advanced Legal Writing: Transactional Practice; Entertainment Law Seminar; Week One:  Law in a Global Context; and Transnational Legal Skills.
In 2006, she was awarded the Georgetown Frank Flegal Award for Excellence in Teaching.
Professor Ross' scholarship focuses on both intellectual property issues and legal writing pedagogy.  Her recent works include Julie Ross & Diana Donahoe, Lighting the Fires of Learning in Law School: Implementing ABA Standard 314 by Incorporating Effective Formative Assessment Techniques Across the Curriculum, 81 U. Pitt. L. Rev. 657-696 (2020), available at https://scholarship.law.georgetown.edu/facpub/2229/; Julie L. Ross, [Un]happy Together: Why the Supremacy Clause Preempts State Law Digital Performance Rights in Radio-Like Streaming of Pre-1972 Sound Recordings, 62 J. Copyright Soc'y U.S.A. 545 (Summer 2015), available at http://scholarship.law.georgetown.edu/facpub/1478; Julie L. Ross, A Generation of Racketeers? Eliminating Civil RICO Liability for Copyright Infringement, 13 Vand. J. Ent. & Tech. L. 55-127 (2010); Diana Donahoe & Julie Ross, Commenting, Conferencing and Classroom Teaching (2013), available at http://casebooks.elangdell.org/legalwritingpedagogy/; and a textbook on music law, co-authored with Michael J. Huppe and published in 2021.
Cover graphic design by Peter W. Donahoe.